About Alpha-Bio Tec
A LEADER IN IMPLANTOLOGY PRODUCTS
For over 30 years Alpha-Bio Tec has been an international leader in developing, manufacturing and marketing implants, prosthetics parts, biomaterials and a variety of dental surgical instrumentation. Alpha-Bio Tec's objective and ours as an official distributor and partner in France is simplifying implantology, while offering the highest quality products and providing customers with the best service possible...Simplantology!
We firmly believe that sharing our knowhow and experience is central to ensuring successful and effective implantology work. Every year, Alpha-Bio Tec provides more than 150 theoretical and practical courses around the world, where dentists and technicians are trained in the latest dental implantology procedures and workflow methods.
Alpha-Bio Tec is also at the origin of the first Spiral Implant, the SPI, which has become a role model in the implantology market.
> About AlphaBio France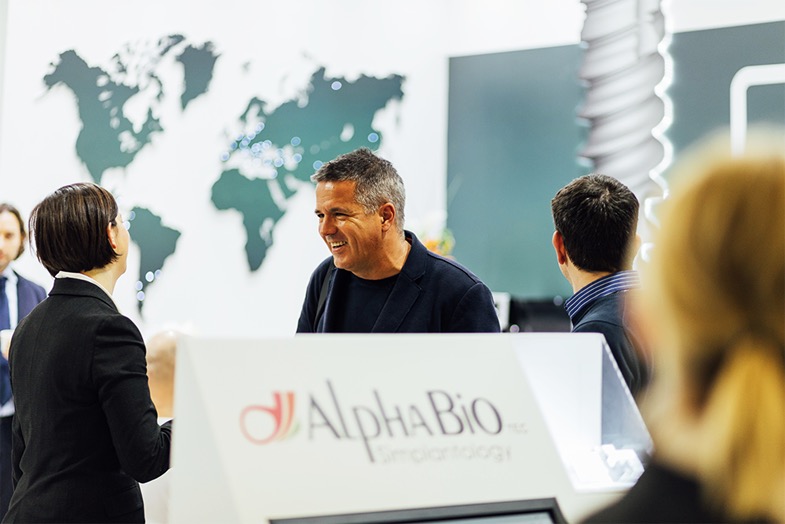 30
years of clinical experience
99,6%
overall implant clinical success rate*
SIMPLANTOLOGY IN EVERYTHING WE DO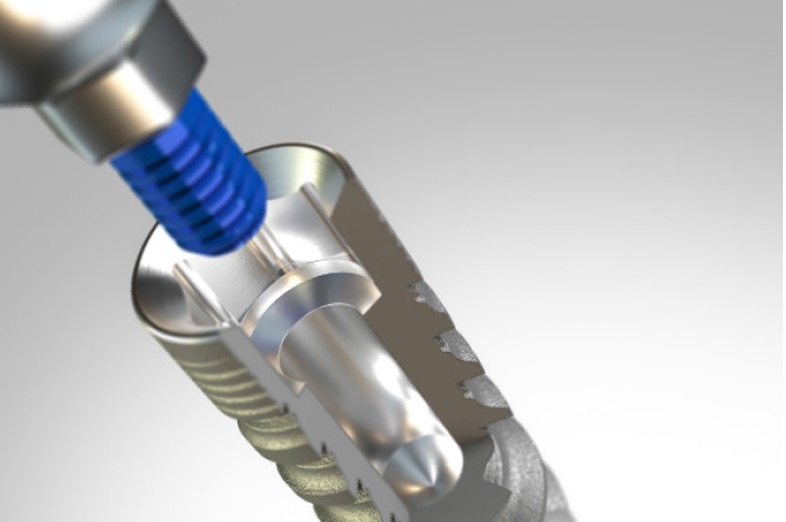 At Alpha-Bio Tec, leveraging experience and technologies, investing in research and development results in Simplantology: cost-effective solutions that simplify dental implantology procedures and deliver proven clinical success.
A "one-platform-fits-all" prosthetic system, that allows dentists to use a single restoration line for each implant platform is just one example. The development of all Alpha-Bio Tec products – implants, abutments and surgical tools – takes existing systems into account in order to simplify work and minimize customer learning curves. Consequently, our surgical kit is compatible with all products and includes everything from basic surgical instrumentation to advanced therapy tools.
The R&D teams collaborate closely with an international panel of experts who have extensive clinical and academic knowledge. Alpha-Bio Tec also invests in preclinical in vivo research, clinical trials, histological studies and in vitro laboratory studies. Clinical retrospective data demonstrates an overall implant success rate of 99,6%.
Alpha-Bio Tec's cutting edge, in-house manufacturing facility, which is operational 24/7, includes a dedicated QA department to ensure the highest possible standards and quality of our products and the provision of a lifetime warranty for our dental implants (with the exception of temporary implants)
> Read more on the warranty of our implants
> Discover our scientifical publications and clinical cases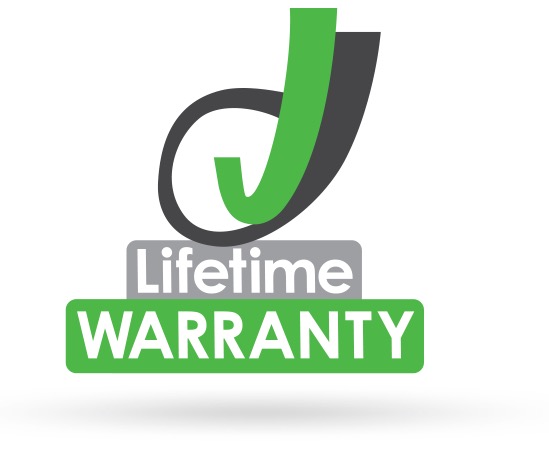 * Strietzel F.P., Karmon B., Lorean A., Fischer P. P., Implant-prosthetic rehabilitation of the edentulous maxilla and mandible with immediately loaded implants preliminary data from a retrospective study, considering time of implantation. JOMI The International Journal of Oral and Maxillofacial Implants 2011, V 26, 1: 139-147