Lifetime warranty
OUR WARRANTY - YOUR PEACE OF MIND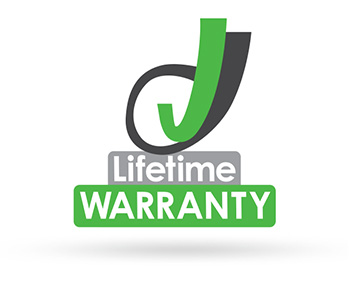 Alpha-Bio Tec's high quality products meet strict international standards. This is why we can provide you with a Lifetime Warranty for our wide range of implants (not including provisional implants). In any case of a defect in the implant, implant rejection, fracture or contamination of the product, subject to filing a complaint report, Alpha-Bio Tec shall replace the defective merchandise.
Warranty: Alpha-Bio Tec warrants that all products will be free of defects in materials and/or workmanship. This warranty applies to the original purchaser only. There are no warranties, express or implied, except this warranty, which is given in lieu of any other warranties, express or implied, including any implied warranty of fitness for a particular purpose.
Important - Read instructions before use. A complaint report is available at Alpha-Bio Tec's customer service and will be sent upon demand or by downloading it here.
QUALITY ASSURANCE – OUR PRIORITY

The Alpha-Bio Tec Quality System commitment is to ensure that Alpha-Bio Tec's medical devices are with compliance to international standards and requirements. To ensure constant adequacy and effectiveness to these standards and to comply with all regulatory requirements Alpha-Bio Tec maintains a high standard of Quality Assurance system.

Alpha-Bio Tec's Medical devices are:
CE-approved.
Cleared for marketing in the USA (*applies to certain devices).
Approved by various health authorities worldwide.
Alpha-Bio Tec complies with major quality control standards:
BS EN ISO 13485:2012 including the Canadian Medical Devices Conformity Assessment System (CMDCAS).
Council Directive 93/42/EEC including amendment 2007/47/EC.
Our philosophy is that the planning stage is the most significant element of the manufacturing process. We carefully invest a great deal of resources when planning both the product design and manufacturing procedures. In this way, we ensure that the production process implementation and the after-production flow smoothly and efficiently. This allows us to focus on creating high-quality, first-rate parts, which in turn greatly minimizes the chance of product rejection.
Our Quality Assurance Engineering lab utilizes cutting edge technology measuring instruments, and has the ability to gauge any measurement required within the field of dental implantology, and beyond.